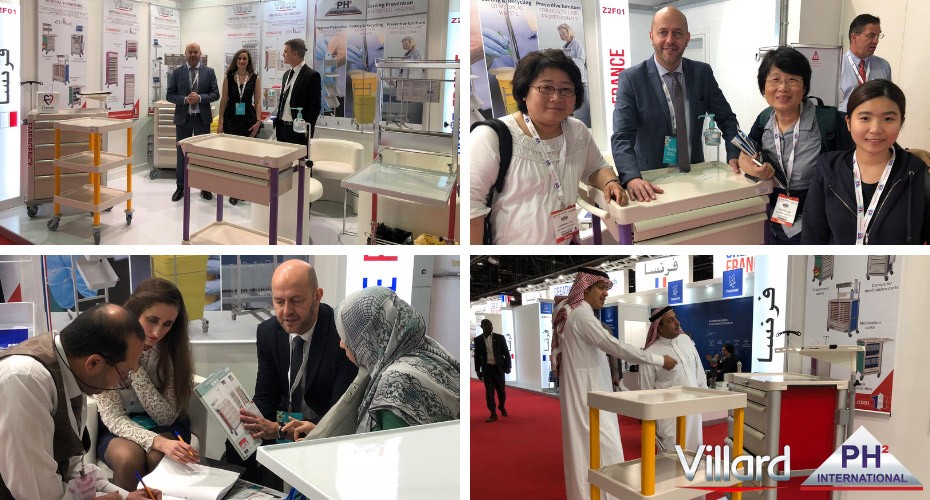 Villard Médical thanks you for your visit during ArabHealth 2019 (January 28/31, 2019 / Dubaï)

All the Villard Medical team thanks all Healthcare Professionals and Distributors who came to visit us during the international trade fair ArabHealth 2019. It was a pleasure to have you and to discuss about your projects during the largest healthcare exhibition and conferences in the Middle East.

Check out the interview with Iryna Charlot - Export team, directed by the French Healthcare :

NEW this year, Villard Medical was associate to PH² International to present our latest medical furniture. Serving prevention and hospital hygiene, PH² International who joined Villard Medical and his new factory, designs and distributes innovative medical furnitures for the management of Hygiene Precautions & Protective Isolation, the collection and sorting of medical waste and the securization of healthcare acts in the patient rooms. To learn more about PH² International, click here.

Our Export team remain at your disposal for any information regarding our latest solutions at 0 285 290 506 or at export@villard-medical.com.